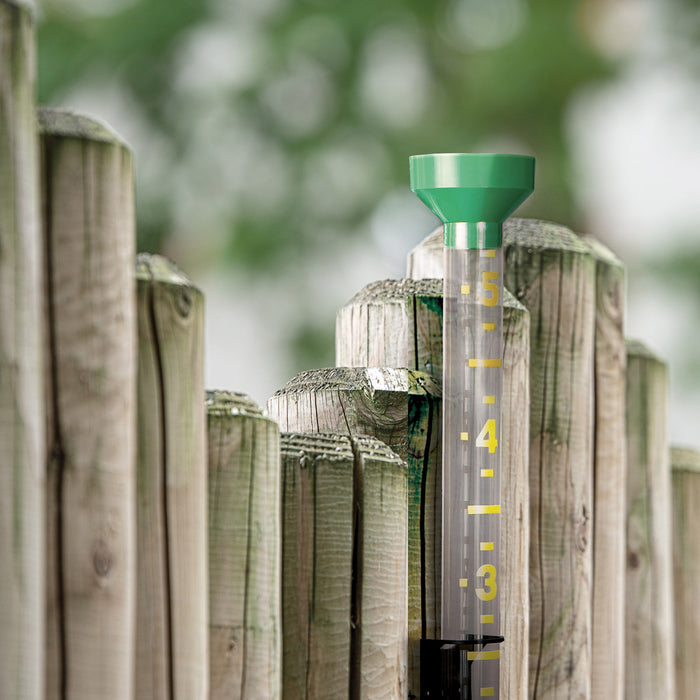 EZREAD® - Jumbo Rain Gauge - 26"
Free standard shipping on all orders!
The EZREAD® Jumbo Rain Gauge is the perfect rain measurement instrument for your home, acreage, or farm.
Easy to Read: Large yellow numbers make the EZREAD® Jumbo Rain Gauge visible for most up to 50" away.
Weather Resistant: Flexible plastic tubing resists freezing.
Accurate: The funnel technology allows the rain gauge float to move at a ratio of 3.5" to 1" of rainfall - which makes the 26" rain gauge easy to read and view from a distance.

Made in the USA
World's most popular brand of rain gauge
5" accurate measurement
Easily mounts to fence, post or in the ground
Measurement is read from the float's middle seam.
Our shipping and return policy:

Shipping is always free and orders are shipped within 2 business days.

Returns are happily taken within 30 days of purchase. Buyer is responsible for return freight.
Questions? Comments?
Call us 8-4:30 CST at 402-269-3395

Open a chat from the bottom of this page

Email us at sales@headwindproducts.com
Thank you for shopping with EZREAD®!
For more information watch this short video: