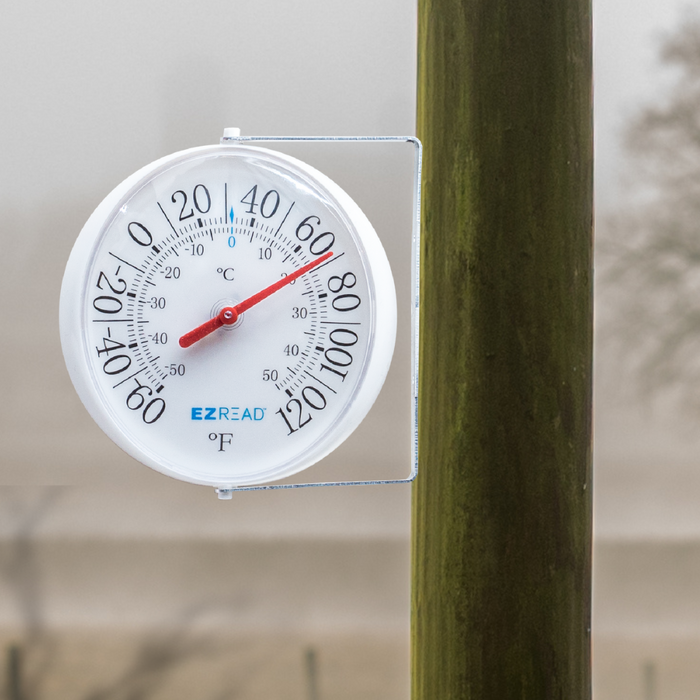 EZREAD® 5.5" Dial Thermometer with 360 Swivel Bracket
EZRead® 5.5 Dial Thermometer with Swivel Bracket
Free Standard Shipping on all Orders!

Easy-to-Read and Display: Swivel for 360 degree viewing.
Indoor/Outdoor: Weather & fade resistant for indoor/outdoor use.
Dimensions: 5.5 inches in height.
Our shipping and return policy:

Shipping is always free and orders are shipped within 2 business days.

Returns are happily taken within 30 days of purchase. Buyer is responsible for return freight.
Questions? Comments?
Call us 8-4:30 CST at 402-269-3395

Open a chat from the bottom of this page

Email us at sales@headwindproducts.com
Thank you for shopping with EZREAD®!